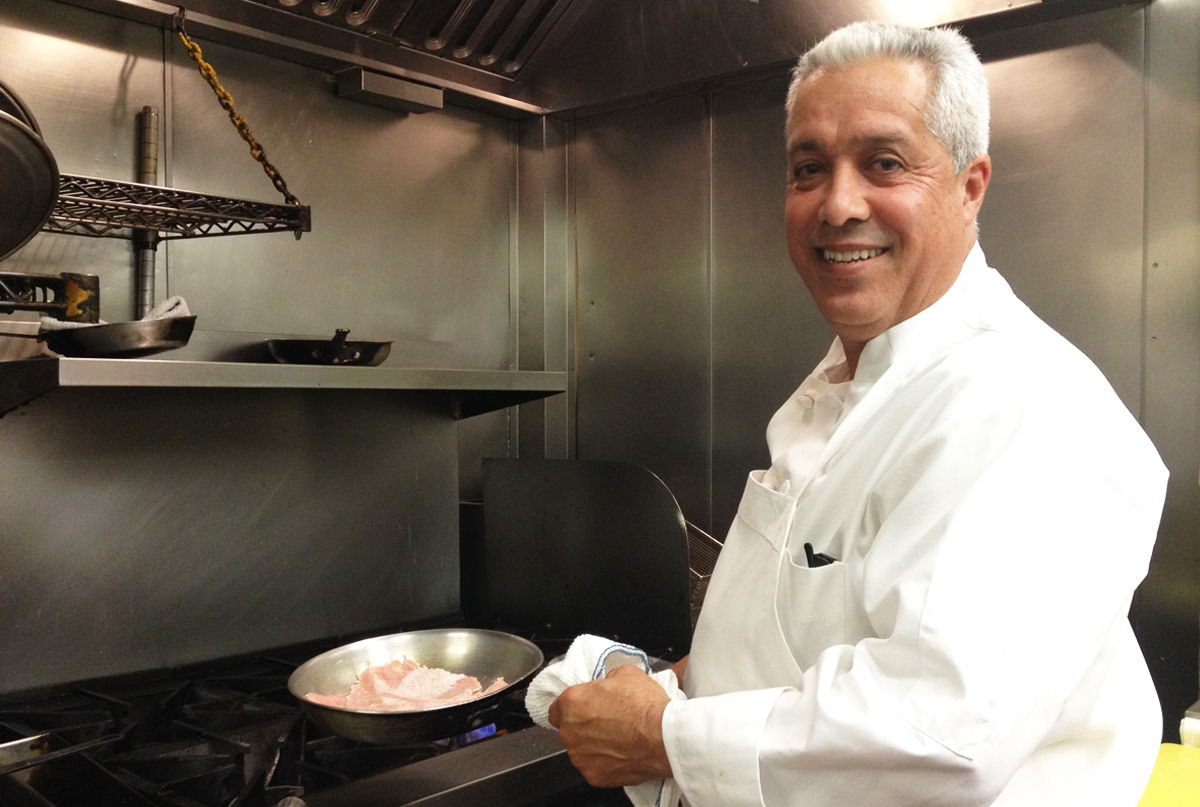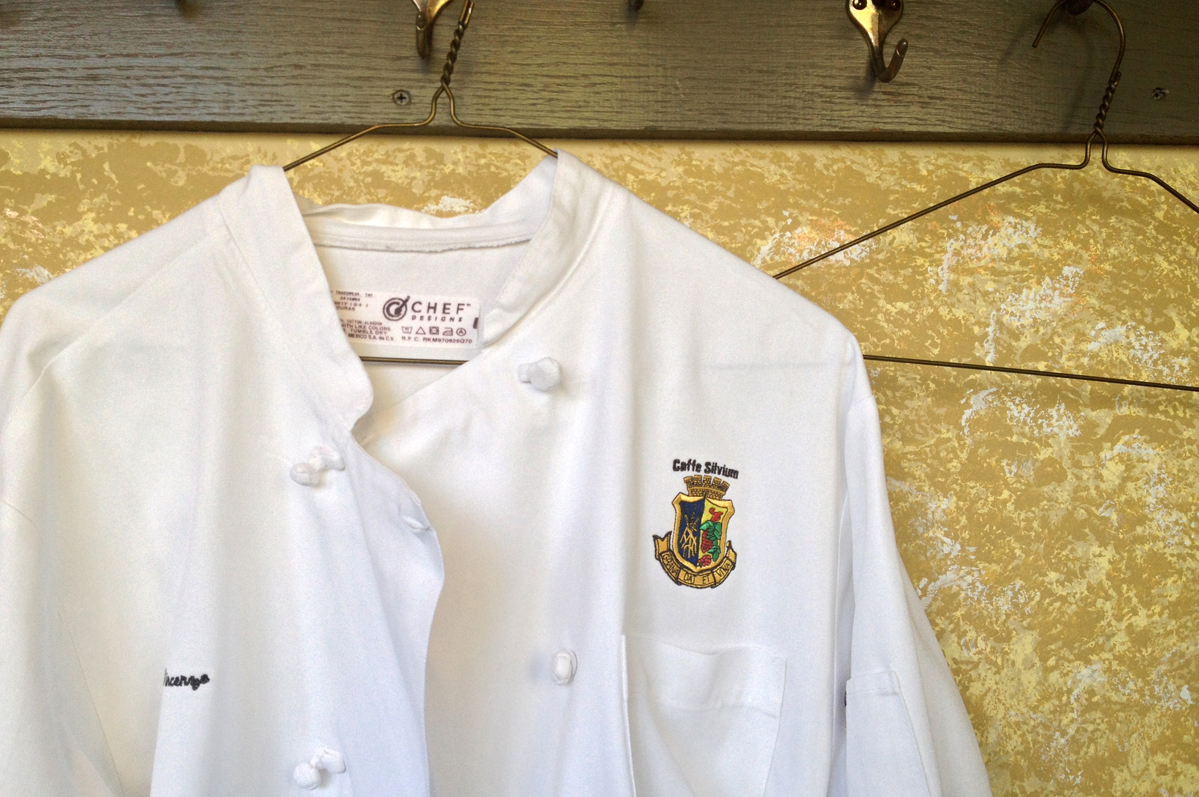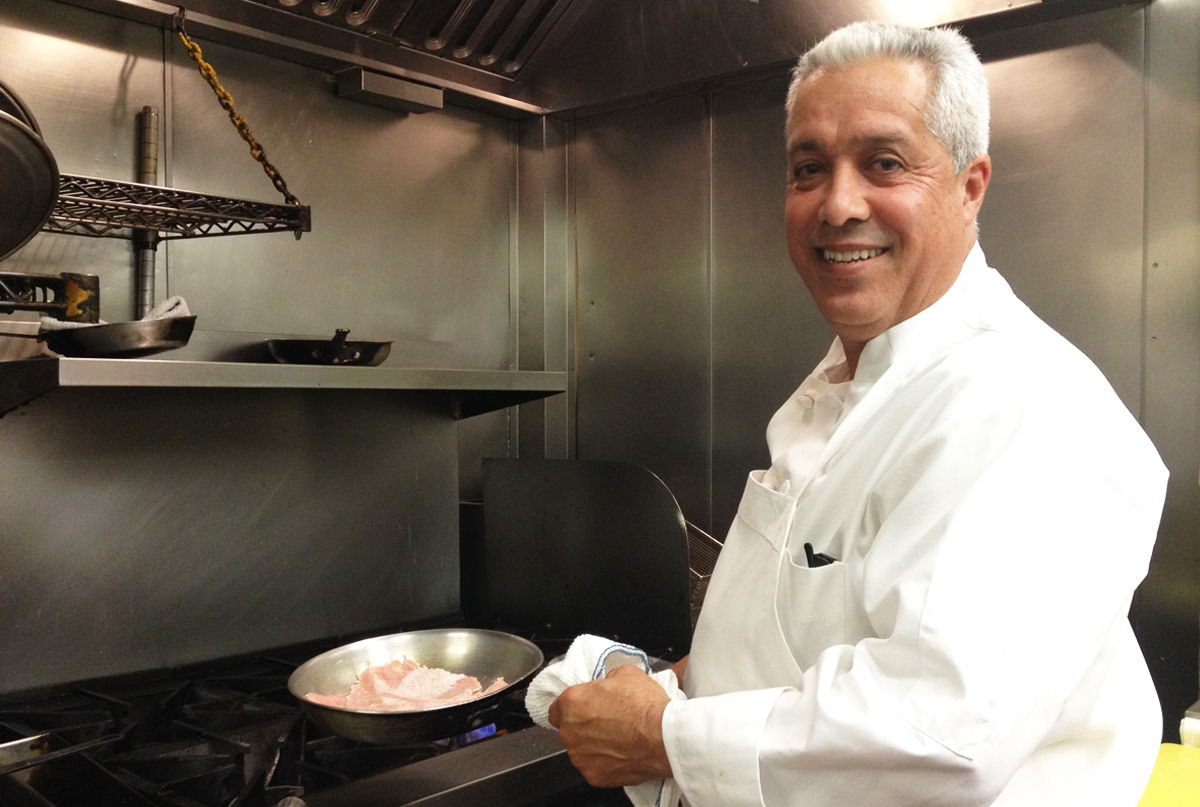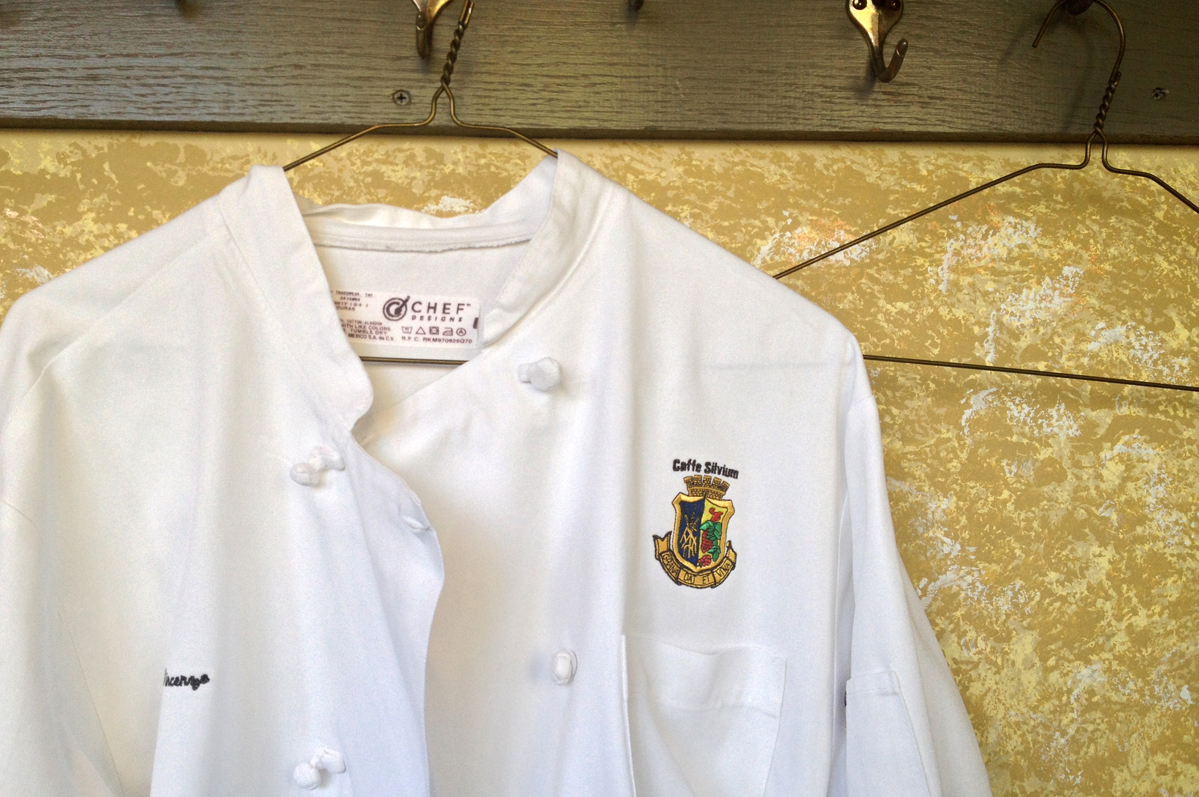 Cafe Silvium is an authentic Italian trattoria, influenced from the southern region of Gravina di Puglia. The warm and inviting atmosphere opens to two rooms – the main dining room has a surrounding wine display, gold, apricot and copper colors. Dark, wood floors lead to the more casual front patio room with exposed brick walls and floor to ceiling windows that overlook the outside lights. Throughout the interior, you will find hints of history and nostalgia from the Italian region – black & white photos on the wall tell a story of how people lived and cooked; a ceramic plate collection throughout the space are originals from Italy; the hanging copper pots and scales are antiques used by the owners' family; the bar front, made from old wooden wine crates, have been collected by the owners for decades and encourage you to have a glass of wine (or two); on the far wall, the crest representing Gravina di Puglia is a symbol of pride for the restaurant and the dishes prepared for you.
Interior design and website design by Karin Loglisci | LoglisciDesign;
Photography by Kyle Norton.